Article by Dr. M. Elvira Méndez-Pinedo.
Associate Professor of European Law. University of Iceland. 
These days 317.593 Icelanders have learned the hard way all about the internal market of financial services. They have all become specialists in European law, free movement of capital, free provision of financial services and the European Directive for  the minimum guarantees of deposits. After 9 months of strong and fierce national debates, and deeply worried about their  economic independence, sustainaibility and future, 25% of  voters have requested a direct participation to approve the bilateral agreements negotiated by their government with the UK and Holland for the reimbursement of the national debt. In my view, these so called Ice-save dispute and agreements have to be considered under the light of:
-          The principles of State liability for breaches of EU/EEA law and non-discrimination.
-          The  European integration, the EU and the EEA Agreement and the fundamental rights fof citizens within the internal market.
-          The responsibility and role of all actors in the aftermath of financial crisis: EU, Member States, private banks and financial institutions and general public.
-          The international economic system based on a neo-liberal  approach which freed capitalism of its social responsibilities.
-          The movement of global social justice activism born in 1999 (Seattle) represented by figures such as Noble prize winners Joseph Steiglitz, Amartya Sen and activists/writers such as Susan George and Naomi Klein.
My main thesis: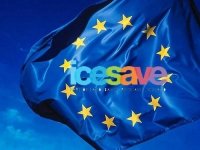 There has been an oversimplification of the responsibilities and factors which led to the financial collapse plus the attribution of debts to Icelandic sole liability. Responsibility is to be found at all levels: European/national, private/public, UK/Iceland/Holland and it has to be determined very carefully. It is essential from a social justice point of view. What Icelanders are requesting is simply to examine the nationalisation of private debt in the light of social rights, democracy, justice and rule of law promised by the Treaty of Lisbon and the EU Charter of Fundamental Rights. Without social justice there is no future for the European integration and the internal market.
Why do I defend this thesis? On the basis of the following arguments:
1. Analysis of the dispute in EU law and the EU internal market compared to a federal market:
-          It is acknowledged by many specialists of EU law that the State liability for a case of systemic bank failure is unclear in the EU Directive incorporated into the EEA legal order. The new EU Directive from 2009 still is unclear on this point. However, the principle of non-discrimination is essential in EU law. Consequence: in principle Iceland should honor its European obligations.
-          However, some essential elements should be analysed as they raise deep  ethical questions relating to fundamental rights of both citizens and States. Free movement of capital and free provision of financial services across 27/30 countries was achieved in the 90s without a proper system of supervision, collaboration and assistance between EU/EEA Member States in cases of financial crisis. No obligation to help each other in cross-border situations, no role for European institutions, no role of lender of last resort for the European Central Bank. Supervision was decentralised at national level. Internal market was incomplete in this sense. Unfortunately for Icelanders, crisis has shown how this model was imperfect.
-          Financial consequences of economic crisis and banks collapse are now to be paid by the general public/tax payers in Europe without a proper examination of the sustainability of the whole capitalist system plus the responsibilities of public/private actors in the crisis. Once the system has been rescued," Business goes on as Usual".
-          EU created internal market and rules but pretends not to have competence nor to be related to the cross-border problems that the financial crisis has created in the same internal market. This is a fallacy and is fundamentally wrong on the basis of EU law. The EU not only has the right to act, it has the obligation to do so. Otherwise it is failing the citizens who will hate the internal market and, by extension, the EU.
2. Analysis of the extension of the internal market to the EEA in the case of the Ice-save cross-border dispute . All these are proven legal facts:
-          Lack of participation of Iceland in the EU legislative process. No possibility to influence the rules to adapt them to the needs of a small country.
-          Lack of access to justice for Icelandic citizens before EU institutions and European Court of Justice.
-          Lack of justice for Iceland. Lack of European Court directly competent on the issue (ECJ/EFTA Court). Lack of international court for economic disputes.
-          Failure of EU and EEA legal systems in this respect and failure so far to reach a political solution which satisfies all parties involved in the dispute and, above all, Icelandic citizens and British/Dutch taxpayers.
3. Analysis of important reasons relevant to the dispute behind Icelandic protesters and  60.000 requests to the President for a national referendum on the Ice-save bill 2.
 Questions:
-          Is it fair that citizens pay the consequences of the European Union/EU/EEA Member States and private companies failures in the internal market?
-          Is it fair that the Icelandic State has to nationalise the debts risking bankrupcy and future sustainaibility in order to comply with European law and satisfy creditors under the strict surveillance of the IMF and being deprived of the legal rights under the European legal order?
-          Isn"it a basic principle of democracy: "no taxation without representation"? Should not tax-payers have a word in the economic governance of the internal market?
4. Analysis of protests in Iceland.
-          Request by 60.000 voters  to participate directly in a decision that affects the economic sustainibility and the future of this small isolated country with only 317.593 citizens.
-          Protests during 2008-2009 in Iceland are deeply and logically connected with the movement of global justice activisms that asks for fairness in the economic governance of the world (Steiglitz, A. Sen, Naomi Klein, Susan George, World Bank, NGOs, etc).
-          A window of opportunity  to have a social responsible and new capitalist system in the whole world oppened in 2008 that is closing now: As global justice movement says: "Another world is possible" and we can make it happen only if stand up for it.
-          Otherwise the lesson of the  Ice-save dispute will be like the Principe di Salina said in the film "Il Gatopardo" from Luchino Visconti: Something had to change so that all could remain the same......
5. When put in this perspective, Icelanders request to submit the new law on Ice-save to a national referendum is simply a request that the EU, EU Member States, Iceland, and even the IMF.... comply with the new Europe that has been promised to citizens:
- A request to advance from economic freedoms into fundamental rights and social justice in the reconstruction of the internal market of financial services. Social justice meaning a social contract or agreement between citizens, States and EU that all efforts will be done so that final debt will be paid by those responsible.
- A request to evaluate the ethical choice of nationalisation of private debt created by a greedy system of neoliberal capitalism that has freed companies, national and European administrations from their social responsibilities.
- A request to reconsider the Ice-save agreements in the light of European fundamental rights which are: democracy, rule of law, economic independence, sovereignty, solidarity between countries and future sustainability of Icelandic nation.
 You cannot change history. However,  Icelanders now have the choice not to surrender their dignity and protest a methodology of solving this dispute that has aimed to satisfy creditors and looked upon the location of responsibilities both at national and European levels.
Exceptional circumstances call for exceptional thinking, approaches, measures and solutions. No matter what the future departs, Iceland is still an independent nation with a voice. The Presidential decision to submit the entry into force of the new law to national referendum has  called world-attention. Icelanders need to stand together and get the world to understand their point of view. Icelandic referendum will affect the future of the European integration and the internal market. Social rights and social justice must be part of the Europe.
As Jacques Delors has pointed out (El Paķs, Dec. 2009), this  crisis has shown how Europe is missing a historic opportunity to show leadership in the world and lead the citizens into a better future. It is no wonder that President of the European Commission J. M. Barroso had a hard time in the European Parliament (EP) being re-elected for a second term. Critical and angry new elected Members of the EP accused him of creating a Europe for companies and not for citizens. In order to be reappointed, he promised 500 million Europeans a new "social Europe".
Lets go back to basics. European integration is for the benefit of us, common and ordinary people not only multinationals and international creditors. EU, are you listening to European citizens? This time revolts are in Iceland, next time it can be Paris, Madrid, Frankfurt, London, Brussels.....and it will not be thousands but millions of angry voices. Today three European Presidents, Von Rompuy, Barroso and Zapatero promised a new system of economic governance in Europe. I believe that the European integration can bring a better future for all Europeans, no matter where they live, in our out the EU borders. So here is the challenge for  you EU institutions: should not that new system include all of us citizens - or are we too small and ignorant to participate in deciding and financing our economic future?
Flokkur: Stjórnmįl og samfélag | Facebook
« Sķšasta fęrsla | Nęsta fęrsla »